Beijing now has thousands of bus and tram lines, which are Shanghai's main mode of transport.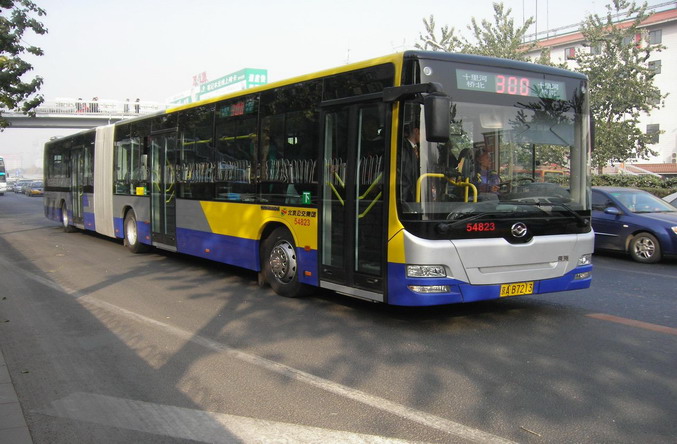 Most f the routes uses Bus Rapid Transit system, so you needn't worry about that the ticket sellers can's speak English cause there are no ticket sellers. However, some of them are still using ticket sellers system, so you need to write down the destination on paper in chinese so he or she will know where you actually want to go.
All you need is to prepare enough coins for the bus fare and the bus station name in Chinese. Most of the tickets cost you 1 or 2 yuan so you have better prepare a bag with about 20 yuan which will be enough for one person to hang around in Beijing for a whole day.
Try the google maps direction service eg.: Xidan to Tian'anmen.