The South District Of Sanlitun Village
Welcome to Sanlitun Village! It is a diversified large-scale shopping mall, providing excellent shopping experience with more than 200 stores covering fashion, accessories, beauty, art, and entertainment. You will have a totally different shopping experience here. All these stores scattered in the colorful, modern and traditional Beijing hutong, which will definitely give you a totally different shopping experience.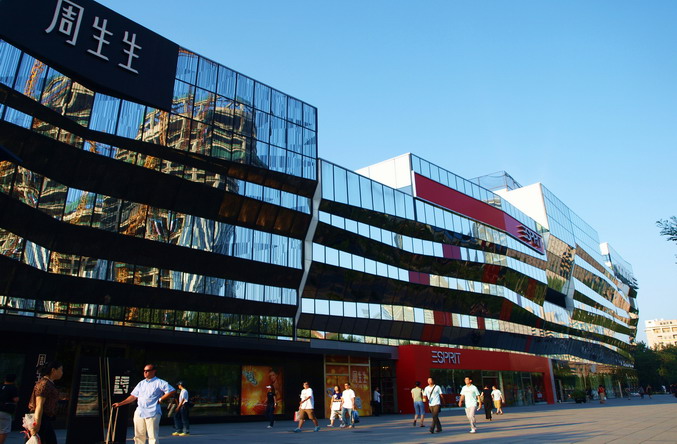 The mall has two district-the South and the North. This passage is about the South one. Inspired by the Beijing hutong culture, the shops in the South district are all connected with each other by colorful trails. Every time you find a new shortcut, you will be lead to a new stylish shop. Here there's no set route or pre-determined path for you to take, but then that's kind of the point.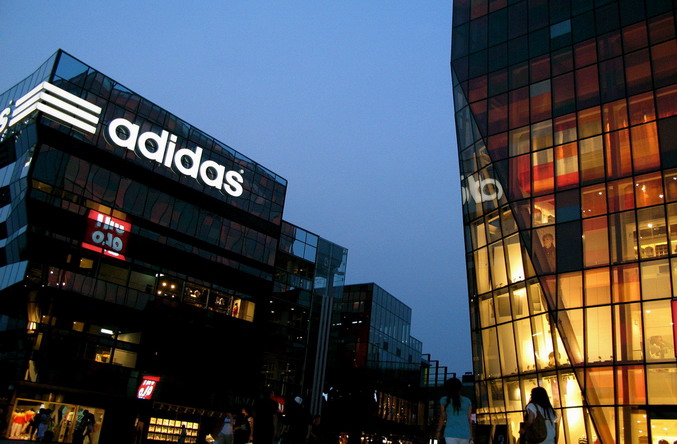 Walking into from the main intersection, you will first see some fashion flagship stores. Turn left you will see the world's largest Adidas Brand Center, and turn right you can try some new style clothes in the Japanese fashion brand Store-Uniqlo. Head north a little further down the main walkway and you'll pass the likes of Esprit, Puma, and New York's Steve Madden before hitting Village South's central Piazza.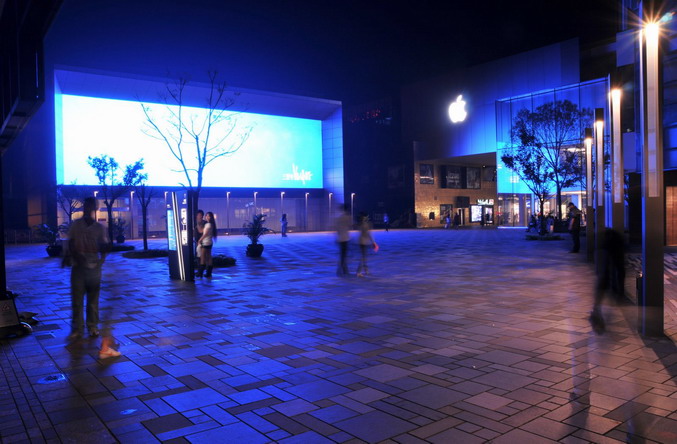 Immediately east you've got the sporting goods from Nike, outdoor supplies from Columbia and The North Face, smart casual looks from LACOSTE and the Hong Kong jewelers Chow Tai Fook to name a few. In the opposite direction, you'll find The Orange exhibition hall, home to the latest events, overlooking The Piazza's goings on.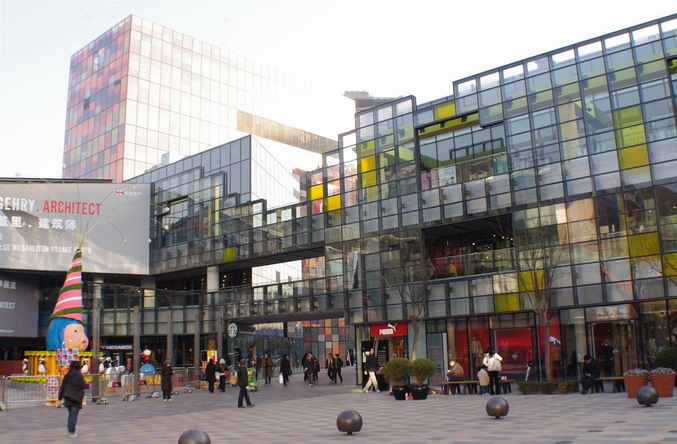 No time to stop just yet though. Look straight ahead to the north and you should catch sight of the familiar Apple logo up high, below which is, of course, our official Apple Store, showcasing the latest and greatest on offer from the boys in California. Push on further and to the west of Apple, you'll find all things board related at the Quiksilver store.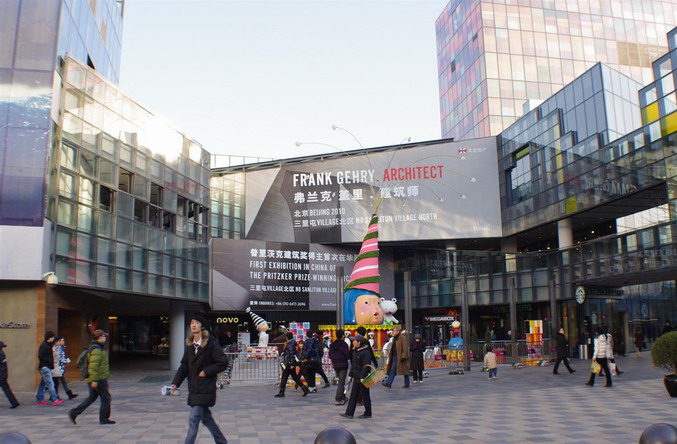 From this point on we'll continue north, taking in the smaller lanes snaking off to both the left and right of us. To the right you'll find some seriously cool footwear at C.P.U, jewelry at Twice, accessories at Fossil and Italian body care products at Comfort Zone. Further up you will find housed some quality names in women's fashion from the likes of Moiselle, Reiss, Eachway, and Ellassay.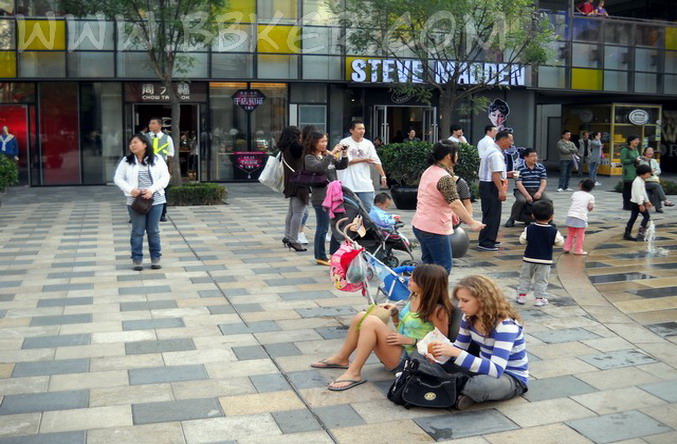 Whether you're simply recharging the batteries between stores, taking the family out, or eating with old friends, we aim to offer a selection for any taste or occasion, within a modern and vibrant environment. Village South is home to a host of international menus, from authentic Spanish tapas, traditional Vietnamese cuisine, contemporary Chinese or heartwarming American dishes, it's simply a question of what you feel like eating.
See here for more about The North District Of Sanlitun Village. The top picks for nearby hotels are CHAO Sanlitun and the Intercontinental Sanlitun.
What can you get there:  jewelry,  cosmetics, household goods, fashion clothes, watches,  office supplies,  electronic goods and much more.
Av Spend:  about 518 RMB per person
How to get there:   Metro Line 10, Tuanjiehu Station
Address:  Num 19, Sanlitun North Road, Chaoyang District. 地址: 三里屯太古里 – 朝阳区三里屯北路19号
Map