If you would like to know what is Beijing'Yesterday looks like, you are highly recommended to have a short adventure trip to the Hutongs, which are old alleyways or siheyuan.
You may explore the narrow and curved alleys on foot, by pedicab or by bike.
One way to see the old hutongs is by bike. Highlights include: Drum Tower, Yandaixiejie, Yinding Bridge, Nanfang Hutong, Lotus Market and Beihai Park with focus on traditional courtyards, antique hutong and streets and more!(2-3 hours).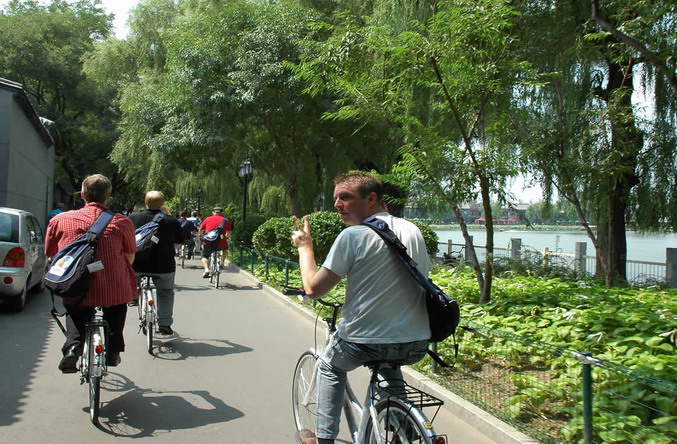 You can also hire a rickshaw, in that case you can just sit in the pedicab and let the old Beijing Shifu carry you around to see the Hutong.
On foot is also a good way, but in this case you have better have a friend with you or a guide because it's easy for you to lost yourself  in the twisting roads. It is recommended when you are more familiar with Beijing and be able to understand and speak some Chinese.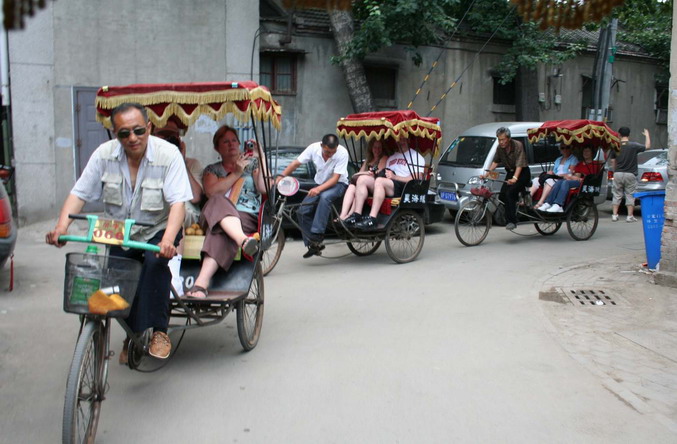 Like streets, hutongs have their names. Some have had only one name since their establishment and others have had a few names throughout their history. A lot of hutong names are linked to the names of food, such as Miancha Hutong ( noodle and tea )
Some hutong names are connected to the names of the places, the temples, daily necessities, trades, light industry, plants, people's names and even government's organs.