There are approx. 70,000 taxis going around in Beijing, yet, because of the Beijing population is huge at peak hours, you will find it a bit difficult to hail a taxi on the streets. Many taxi drivers can speak English but you are still advised to write down the name of your hotel or destination in Chinese so you are able to show it to a driver.
All legitimate taxis in Beijing charge by using meters, so you can just get in the taxi and pay when you are getting out. By the way,  I suggest you take the 'fapiao' (receipt) which will be printed automatically for you.
Taxi rates(all charged by RMB):
Flagfall
13 RMB which includes the first 3km (2mi)
Fare
Day: 2.3 RMB per km
Late-Night: 2.76 RMB per km
Waiting
4.6 RMB per 5 min. The same charge applies if stuck in traffic.
Return Empty Fee
an extra 3.45 RMB per km beyond 15km (9mi)
The taxi fleet in Beijing is very modern, recently beginning a process of upgrading to an all electric fleet.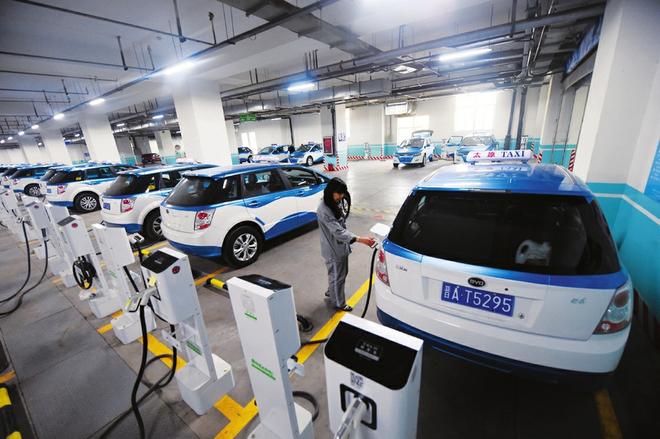 You will notice different colors and makes and models of vehicles as there are several different taxi companies.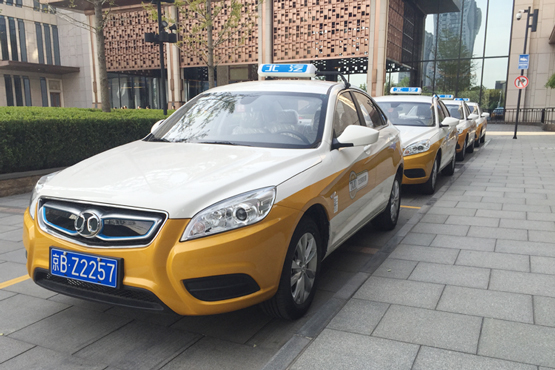 My number one suggestion is to always pay by the meter and always get the receipt. If you lose something or have bad service, the police can easily track the company and driver with the receipt.
Ride Hailing APPs
Uber operates in Beijing and its local competitor Didi Chuxing is perhaps the most widely used and has recently taken over Uber's operations.
Uber APP – Google Play – iStore
Didi Chuxing APP – Google Play – iStore
Didi has an English APP and I personally have never heard of any complaints other than a scarcity of available cars at times.