Hunan cuisine is also call Xiang Cai,  consisting  of more than 4,000 dishes, among which more than 300 are very famous. Hunan food is famous for its hot and sour flavor, fresh aroma, and the prominence of the main flavor in each dish.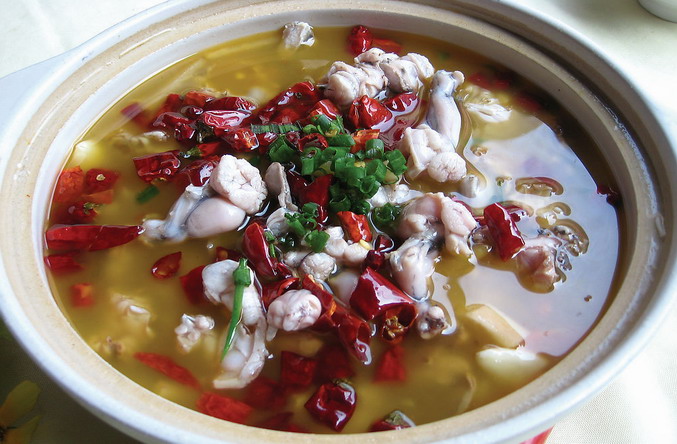 Cooking methods of Hunan Cuisine include stewing, simmering, curing, steaming, stir-frying, frying, and quick – frying. Hunan chefs are also the specialists with the knife – carving fanciful shapes of vegetables and fruits that will be used in preparing meals.
Chuan cai (Sichuan Cuisine) is also famous for a spicy taste, but is totally different from Xiang cai. Hunan Cuisine is  even more hotter than most Sichuan dishes. Sichuan dishes often include chili paste into meats, or including in sauce. Hunan chefs include the entire dried chili pepper, which is super hot!!! Trust me, you need give both them a try. Nowadays Xiang cai has played an important role in Beijing dining.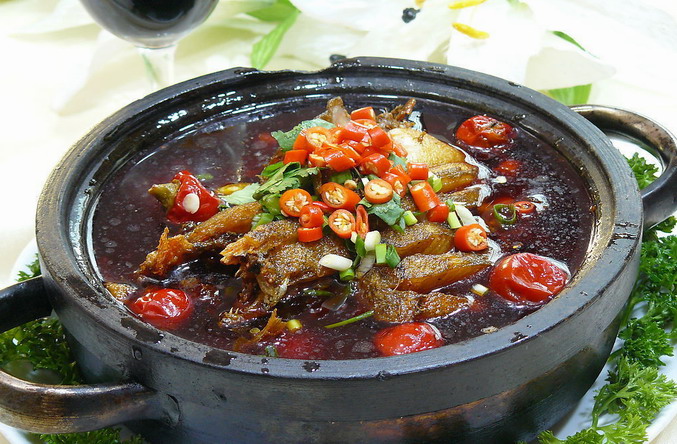 Hunan Cuisine Restaurants Recommended
Chinese name: (湘鄂春酒楼)
You can not only eat the best dishes of Xiang Cai but also Hunan Snacks here. Best place for you to understand Hunan Culture.
Fare: About 50 RMB per person.
Location: No.43, Fucheng Lu, Haidian District
Gen Ju Di(根据地)
The food here are made as the organic dishes of the Chinese revolution era. Additionally, the waiters' clothes are copies of the army uniforms of that time. All in all, every thing in the restaurant gives a true feeling about the culture and life during the revolution decades ago.
Fare: About 65 RMB each person
Location: about 20 meters (22 yards) east of the crossing of Jinxing Lu, Daxing District
Xiang E Qing(湘鄂情)
Fare: About 160 RMB per person
Xiang E Qing (Xidan Branch)
Location: 3, Jiaoyu Jie, Xicheng District
Hours: 10:00 – 11:00
Xiang E Qing (Huaqiaocun Branch)
Location: No.24, Jianguomenwai Dajie, Chaoyang District
Xiang E Qing (Fengtai Branch)
Location: 1-4/F, B, Zhongjian Yiju Mansion, No.52, Xisihuan Nanlu, Fengtai District
Deren Restaurant (德仁酒家)
Fare: About 50 RMB per person
Location: No.211 Jia, Xiheyan, Chongwen District
Xiangjunfu Restaurant(湘君府)
Fare: About 120 RMB per person
Location: 2/F, 1, Binhe Nan Lu, Guanganmenwai, Xuanwu District