There are mainly three parts of Shangdong Cuisine, Jiaozhou Cuisine from the coast, Jinan Cuisine from inland, and Kongfu Cuisine. Shangdong Cuisine is also called Lu cai, which tastes a little bit salty and is the most popular cuisine in China. If you are a true gourment, you can't miss Shangdong Cuisine. Now follow me and you will see some great Shangdong Cuisine Restaurants.
Shangdong Cuinse Restaurants Recommended:
Nishi Seafood Restaurant(倪氏海鲜)
The seafood supplied here are all from Jiaodong peninsula, and they are all granteeded fresh. The cuisine here is very delicate with dense flavor. But eating here is a little expensive. The buffet dinner offered on the 4th floor is much cheaper.
Fare: About 400 RMB per person.
Location: 1-5F Haitai Mansion, No.229, Beisihuan Zhonglu, Chaoyang District
Fengzeyuan Restaurant(丰泽园饭庄)
Fengzeyuan Restaurant is the best known restaurant in Beijing.
Recommended Dishes: Braised Sea Cucumber with Scallion, Cuttlefish Roe Soup
Fare: About 120 RMB per person
Location: No.83, Xi Dajie, Zhushikou, Xuanwu District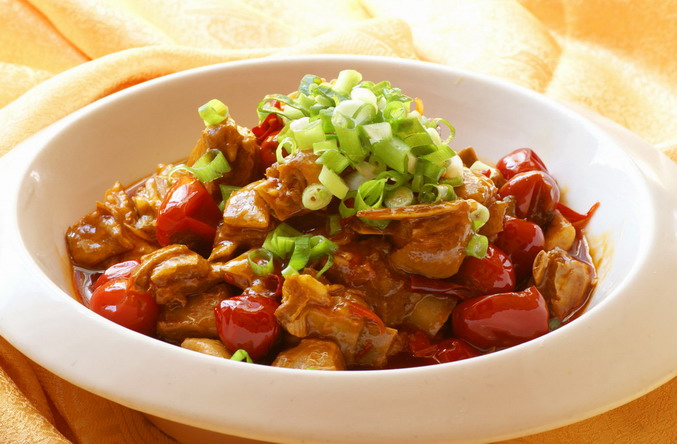 Hai Qing Xuan: (海清轩)
Eating here is cheap, but you can still taste the authentic Lu Cai.
Fare: 40RMB per person
Recommended Dishes: Sautéed Scallop with Oyster Sauce
Location: No.5-12, Dongzhimennei Dajie, Dongcheng District
Tongheju Restaurant(同和居)
It is a time-honored brand restaurant in Beijing. So the dishes here have a well-deserved reputation.
Recommended Dishes: Bean paste cake, Cuttlefish Roe SoupAverage cost per person: CNY70
Hours: 10:00 – 22:00
Location: B71, Yuetan Nan Jie, Xicheng District
Xiao Qingdao(小青岛)
It is a little restaurant in Gui Jie. The seafood here is fresh and is cooked following the genuine Shandong Cuisine.
Average Cost per Person: CNY50
Recommended Dishes: Steamed Scallop in Shell with Black Bean Sauce
Location: No.205-207, Dongzhimennei Dajie, Dongcheng District