Zhejiang cuisine, also known as Zhe Cai,  specializing in quick-frying, stir-frying, deep-frying, simmering and steaming. It can totally obtain the natural flavor and taste. The cook take specfial care to make the food fresh, crispy and tender. Zhejiang Cuisine mainly consists of Hangzhou, Ningbo and Shaoxing cuisine styles, each having its own local characteristics.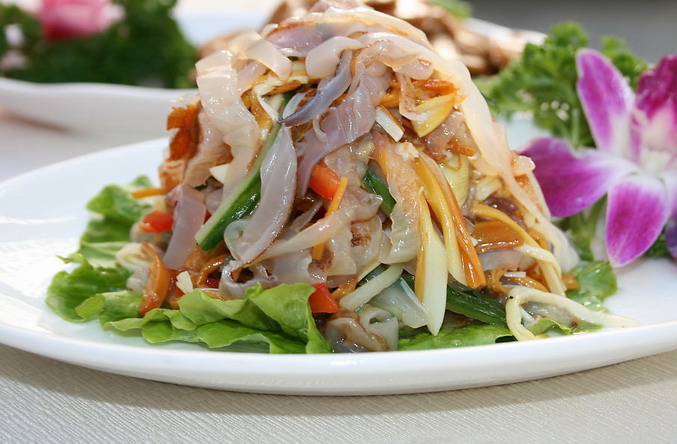 Hangzhou cuisine is famous for its varying techniques of cooking, such as sauteing, stewing, and stir- and deep-frying, making it tastes fresh and crisp. Ningbo cuisine is particular in retaining the original freshness, tenderness and softness. Shaoxing cuisine offers fresh food that has a special rural flavor, sweet in smell and soft in taste.
Zhejiang cuisine is best represented by Hangzhou dishes, including Hangzhou roast chicken (commonly known as Beggar's chicken), Dongpo pork, west lake fish in vinegar sauce, Songsao Shredded Fishsoup, etc.
Zhejiang Cuisine Restaurants Recommended
Kong Yi Ji Restaurant(孔乙己酒店)
Fare: About 80 RMB per person
Recommended Dishes: Steamed Pork with Mustard Leaf, Shaoxing Yellow Wine
Hours: 10:00 – 22:00
Kong Yi Ji Restaurant (Shichahai Branch)
Location: No.2 A, Dongming Hutong, Deshengmennei Dajie, Xicheng District
Kong Yi Ji Restaurant (Zhizun Branch)
Location: 2/F, Zhonghua Mansion, No.A2, Fuxingmenwai Dajie, Xicheng District
Kong Yi Ji Restaurant (Tiantan Branch)
Location: No.6, Dong Dajie, Zhushikou, Chongwen District
Kong Yi Ji Restaurant (Dongsi Branch)
location: No.322, Dongsi Bei Dajie, Dongcheng District
Kong Yi Ji Restaurant (Yayuncun Branch)
Location: No.54 A, Anli Lu, Chaoyang District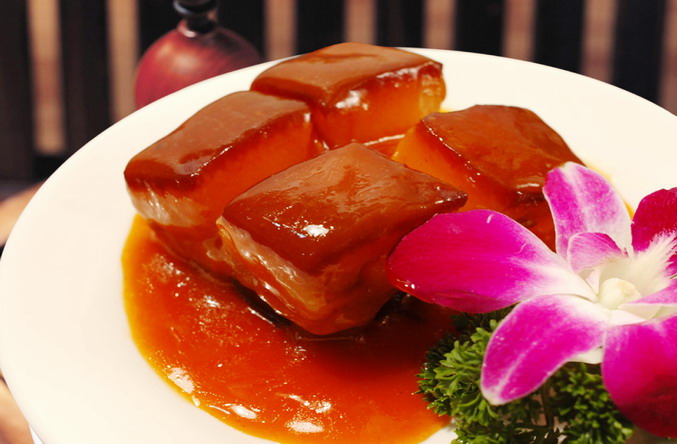 Wahaha Restaurant(哇哈哈大酒家)
Recommended Dishes: Dongpo Pork, Longjing Shrimp Meat, Stewed Soft-shelled Turtle with Soy Sauce
Wahaha Restaurant (Guomao Branch)
Fare: About 80 RMB per person
Hours: 10:00 – 22:00
Location: 3/F, B, Yingjia Mansion, No.2, Dongsanhuan Nanlu, Chaoyang District
Wahaha Restaurant (Longfusi Branch)
Fare: About 120 RMB per person
Location: 1-3/F, Jinjilong Mansion, No.99, Longfusi Jie, Dongcheng District
Bus Route: 28, 57, 827 (get off at Dabeiyao Stop)
Wahaha Restaurant (Yihe Branch)
Hours: 11:00 – 14:30 17:00 – 21:30
Location: 5-6/F, Yihe Yangguang Mansion, No.12, Dongtucheng Lu, Chaoyang District
Zhang Sheng Ji(张生记)
Fare: About 80RMB per person
Recommended Dishes: Jiaohua Young Chicken
Location: 2/F, Fujian Mansion, No.11, Anzhen Xili, Beisanhua, Chaoyang District
Xi Hai Yu Sheng Restaurant(西海鱼生酒楼)
Fare: About 60 RMB per person
Recommended Dishes: West Lake Sour Fish
Location: No.10A, Banqiao Toutiao, Bei Dajie, Xinjiekou, Xicheng District
Bus Route: 22, 38, 47 (get off at Xinjiekou Huokou Stop)
Xi Zi Ren Jia(西子人家)
Fare: About 50 RMB per person
Location: Bldg 2, 1st Section, Anhuili, Chaoyang District
Bus Route: 387 (get off at Yanhuang Gallery Stop)