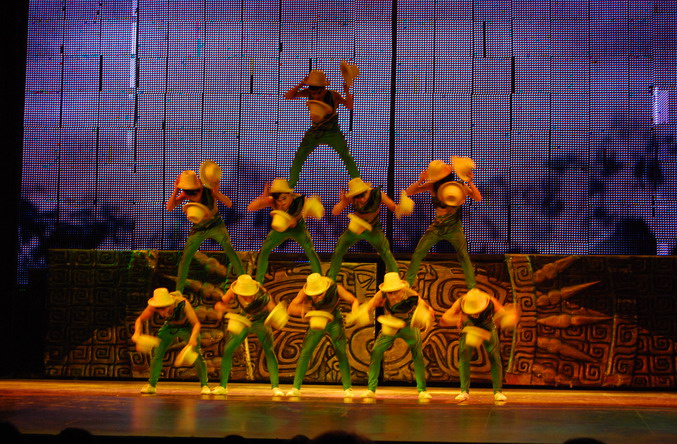 This is a wonderful place for your whole family to have fun together. It's not only fun and exciting to watch, but also like an art. Enjoy a Chinese Acrobatic Show Night!
With about 2,500 years of history, Chinese acrobatics have won the nation the title of "Kingdom of Acrobatics". To become a true acrobat, students must begin training the basic skill from they are just 6 or 7 years old. Because of the difficult techniques , students must practise hard everyday until they can present on the stage.
When watching a Chinese acrobatics show, you will be strongly attracted both mentally and physically. The acrobatic show is combined on the base of dance and opera arts, compositions, stage design, costume, light and sound.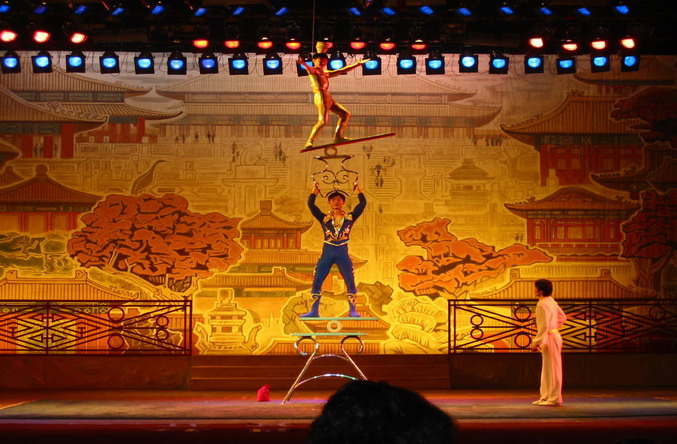 The traditional Acrobatic show includes: alance on a high pole, Jumping through hoops, Hand feats, Rope walking, Turning of a fish into a dragon,Swallowing knives to a live people without looking, and Spitting fire .
Chinese acrobat Major Houses:

Chaoyang Theatre
Add: No.36, North of  East Third Ring Road, Chaoyang District
Tel: 65071818
Fare: 20-150 RMB