Silk Street Pearl Market
There is no way for you to miss Silk Street Pearl Market if you come to Beijing. It is the most well known Chinese international tourism and shopping market, in terms of tourism in Beijing, perhaps as famous as the Great Wall and Forbidden City. Note this place has a few aliases including Silk Market or Silk Street Market, but they are all the same thing.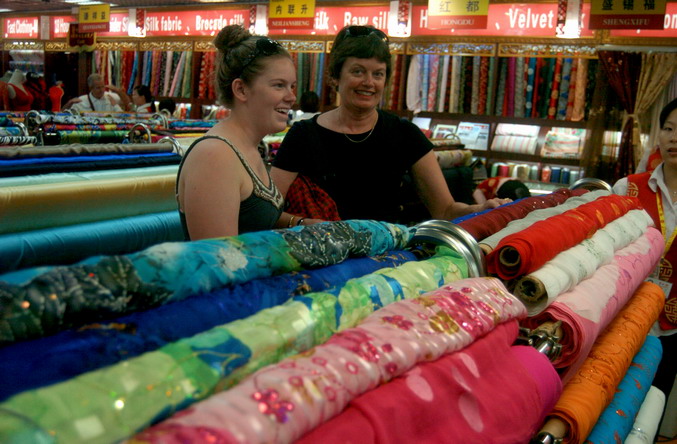 Located at Chang'An Avenue, close to the international CBD business area, having the unmatchable location, the market is very convenient shopping place.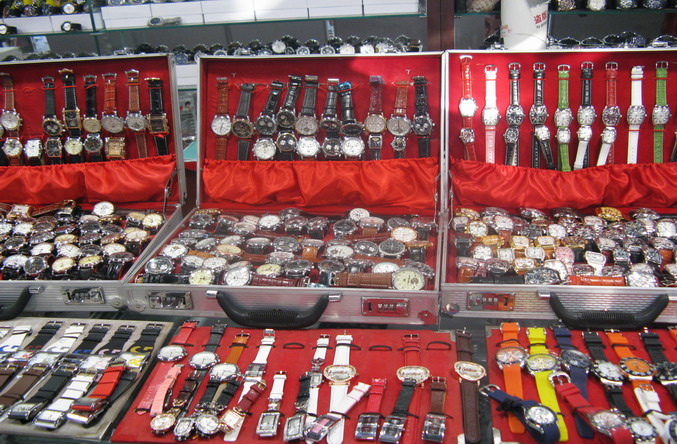 As the earliest free market and most famous business brand, Silk Street has more than 30 years history. There are nearly 2,000 stalls spread over the six floors selling goods such as: silk, pearls, porcelain, tea, handicrafts, jewelry and of course, clothes.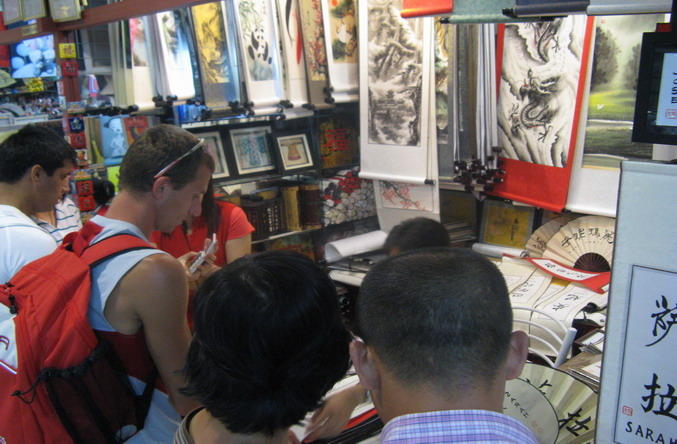 Ruifuixiang Silk, Wuyutai Teashop, Tongrentang, Qianxiangyi Silk, Sheng Xifu Headwear and others togethering 19 old and famous shops settled in, making Silk Street the most traditional culture featured market.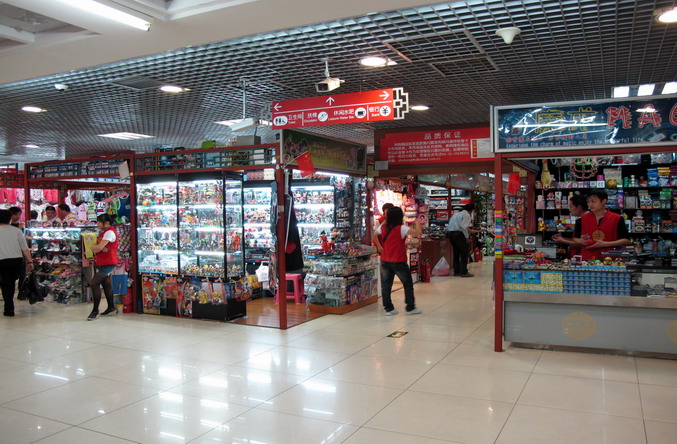 Hundreds of foreign dignitaries star, such as Former U.S. president George Bush, Madame Roger, President of Finland, President of Bulgaria, and countless international sports, such as Phelps, Isinbayeva, Scola, Ginobili has already visited the Silk Street.
The mall has a reputation for knock-off, copy and counterfeit goods and over the years both the government and the trademark holders have tried to crack down on this. Regardless it still popular with those looking to buy designer copy clothes and shoes. In recent times the mall has undergone some changes, now featuring more higher value items and less copy goods. Perhaps loosing some of it's original character and becoming more like a mall.
Also remember, you need to haggle. You might be shocked that the first price you get quoted can actually be more than you would pay in the west, so haggle your way down to below half that! The trick with haggling is to always keep good humored, ignore the stall owner when the try to play angry or upset and just always keep smiling and haggling, and walking away as when you walk away is when they'll often become more agreeable.
Also, for some, this market can be stressful as the stall owners are quite pro-active in their sales approach. It's impossible to walk past a store without being hearing 'looking, looking, what you want…?' or even getting friendly pulled into the stall by the elbow. Don't take any of it too seriously, just keep smiling and laughing.
The big attraction here is the variety, all in one easy location. And, if you can haggle, you'll probably get something you like at a price that you'll be surely telling your friends about. If you enjoy shopping you could easily spend half a day here.
What can you get there:  jewelry,  cosmetics, household goods, fashion clothes, watches,  office supplies,  electronic goods and much more.
Price:  about 150 RMB per person
Website:  http://www.silkstreet.cc
How to get there: About 200 meters away from Metro Line 2, Jianguomen Station.
Address:  Num 8, Xiushui East Street, Chaoyang District. 地址: 朝阳区秀水东街8号
Map