Cherry Vale (Yingtaogou) Garden
Cherry Vale, commonly known as the Zhou Family Garden, is situated at the foot of Shou' an Mountain near the Xiangshan Park.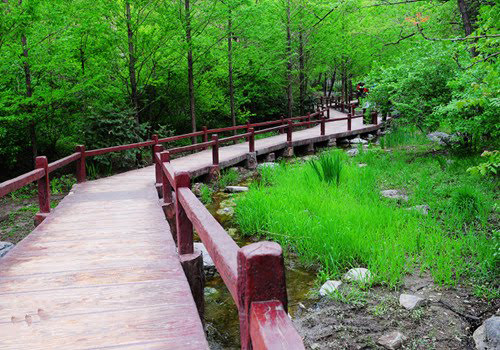 Walking west from the Temple of the Reclining Buddha one comes to a narrow, winding path, which leads to the Cherry Vale. During the Ming Dynasty, the Temple of Broad Wisdom (Guanghuisi) was built here. In front of and behind the temple were orchards in which cherry trees were especially abundant.
Map
Details
CN Name: 樱桃谷(樱桃谷)花园
EN Address: Yingtaogou Village, Miaofengshan Town, Mentougou District
CN Address: 海淀区沃佛寺路
Getting There: Take Bus No.929, 333 to arrive tour spots directly; take Bus No.318, 714 to Zhiwuyuan Stop or Bus No.331, 505, 630 to Wofo Temple Stop;
Open Hours: 7:00-18:00
More things to do by type
More things to do by location
More things to do by nearby Subway Station