The Maliandao Tea Street
Chinese people, especially people in Beijing, like tea. There are tons of tea stores scattered throughout the city. There are old-style chain tea stores such as Zhang Yiyuan and Wu Yutai, which offers specialized, high quality teas, and areas like Wangfujing and Xidan offering standard teas. So if you like tea, don't miss here, Maliandao Tea Street.
Located in southwestern Xuanwu District, near the Beijing West Railway Station, Maliandao Tea Street is very accessible. This 1500 m-long-strip is the biggest tea market in Beijing and the largest tea distribution center in northern China. There are more than 1000 tea-stores offering leaves from the largest tea producing area. All kinds of tea can be found here.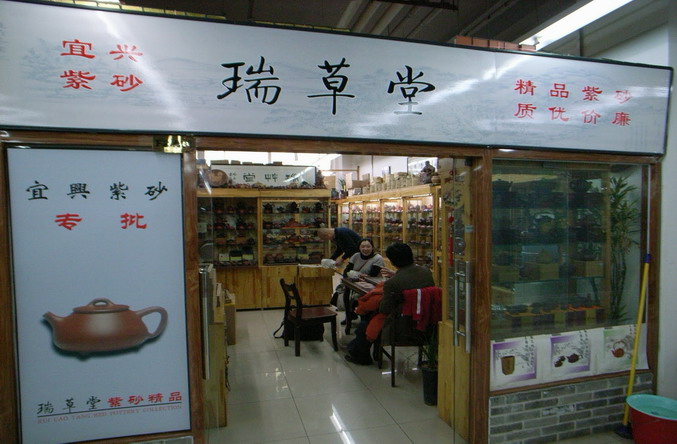 There are green tea, jasmine tea, flower tea and olong tea; you can find tea cups, teapots, tea tables and anything else that can be associated with Chinese tea. There are very cheap mass-produced cups and pots for sale; there are also shops selling really expensive china produced by well-know Chinese potters.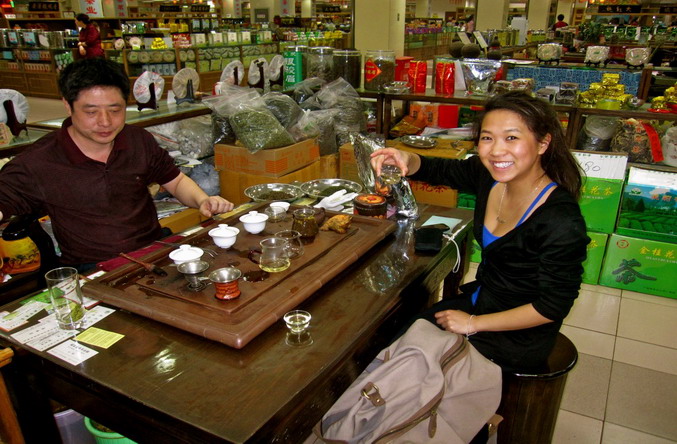 If you are lucky, you might find some English-speaking salespeople, most of them can speak a little bit, such as 10 dollar, no discount, etc. Because the prices are negotiable, and you need to bargain a lot, take a Chinese-speaking friend with you if you are new to the Chinese sport of price haggling.
What can you get there:  All kinds of tea, tea cups, teapots, tea tables and much more.
Av Spend:  about 255 RMB per person.
Website: www.maliandao.org
Chinese Name: 马连道专卖店
How to get there:   Metro Line 9, Liuliqiao East Station or line 7 Wanzi Station. Then take bus 109 to get to Dawanzi Station.
Address:  Num.11, Maoliandao Road, Xuanwu District. 地址: 宣武区马连道路11号
More things to do by type
More things to do by location
More things to do by nearby Subway Station