Dashilan Commercial Street
Dashilan Commercial Street is a traditional shopping street in Beijing that dates back to the Yuan Dynasty (1271-1368) and still today it features impressive Chinese architecture that the city is famous for.
In ancient times it was the commercial hub of the city, now it's an attraction well worth the visit even if you have no intention of buying anything.
Famous ancient stores along here include
Rui Fu Xiang Silk Store
Bu Ying Zhai Shoe Store
Ma Ju Yuan hat store
Nei Lian Sheng
Tong Ren Tang Medicine Store
Yue Shengzhai cooked meat shop
Goubuli Steamed Stuffed Buns Restaurant
Da Guan Lou Cinema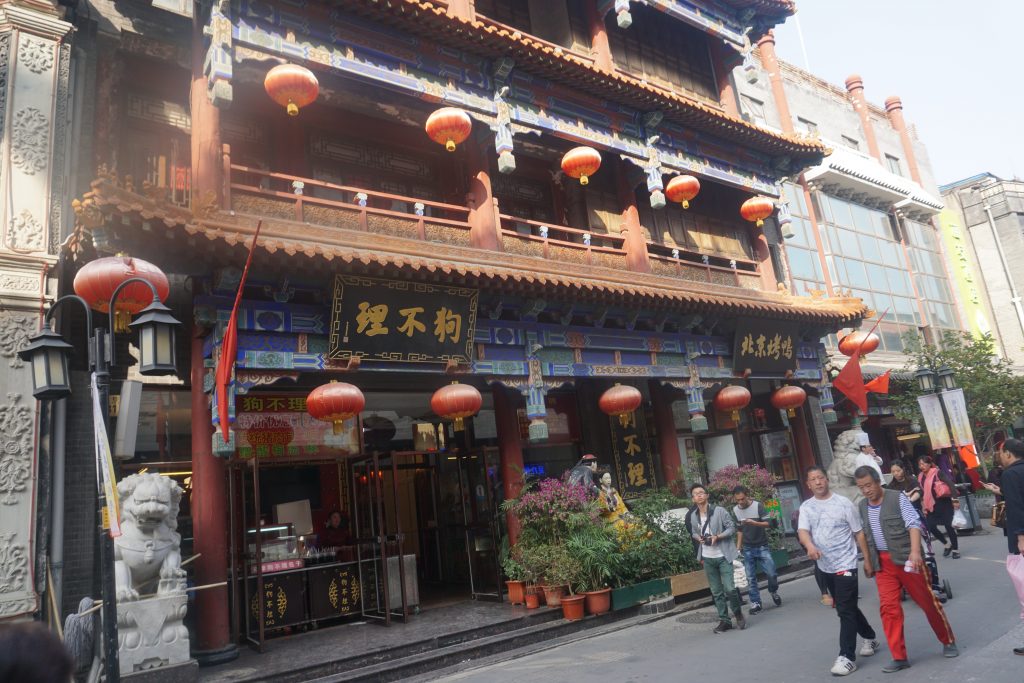 The name Dashilan or Dashilar is used not just to describe this particular famous street but also the wider area which features many hutongs that have been revitalized and feature art deco cafes, galleries, and tea rooms.
The pick of the nearby places to stay in the area are the Emperor Beijing Qianmen, Qianmen Courtyard Hotel, Beijing Hyde Courtyard Hotel, or the Three Legged Frog Hostel for great value.
Getting there: take Line 2 to Qianmen Station, exit C and walk five minutes, or, take Line 7 to Zhushikou Station, exit A and walk about eight minutes.
Open: shops open (generally) from 8 am to 10 pm.
Chinese Name: 大栅栏
Map
More things to do by type
More things to do by location
More things to do by nearby Subway Station