Jade Spring Mountain (Yuquanshan)
The Jade Mountain lies approximately 2.5 kilometers west of Longevity Hill (Wanshoushan) in the Summer Palace. In ancient times, the Jade Spring Mountain was the site of numerous traditional buildings.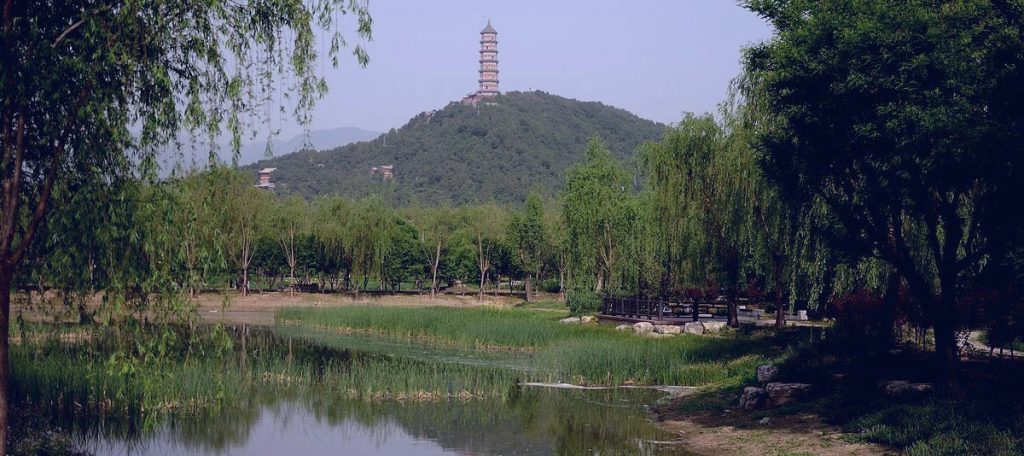 In the middle of the lake to the north of the hall was a pavilion known as "Clear Reflections of Lotus" (Furong Qianzhao) and to the west stood the Dragon King Temple (Longwangmiao).
On the peak of the mountain, the Pagoda of Supreme Height (Miaogaota) stands on the Platform of Supreme Height (Miaogaotai) featuring a spiral staircase where there is a bronze Buddha on the top floor.
Map
Details
CN Name: 玉泉山
EN Address: Xishan Hill, Haidian District
CN Address: 海淀区西山山
Nearby Hotel Pick: Crowne Plaza Beijing Zhongguancun
Getting There: Take Bus No. 333, 904 and get off at the Linyan stop
Open Hours: 9:00-17:00
More things to do by type
More things to do by location
More things to do by nearby Subway Station