Sackler Museum of Art and Archeology
Sackler Museum of Art and Archeology at Peking University was founded and opened to the public in 1993 with the support of philanthropist and collector, Mr. Aurthur M. Sackler.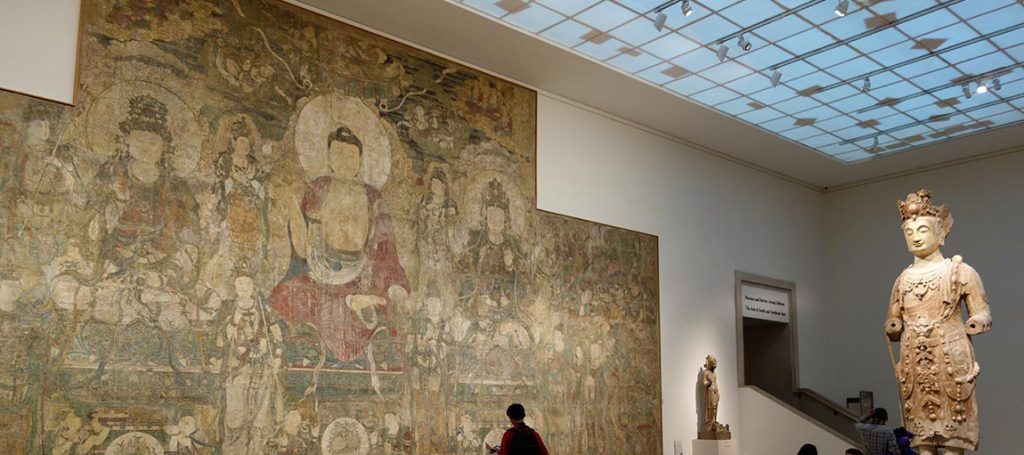 The exhibition in the museum is divided into two parts: one is the series of exhibitions of Chinese archaeological teaching specimens, which are displayed according to the order of time and archaeological culture: the other part is the exhibition of archaeological work by the Department of Archaeology of Peking University.
There are more than 20,000 pieces in the collection, most of which are typical specimens of archaeological teaching, such as the excavation of important archaeological sites in the Paleolithic Age, the typical artifacts of archaeological culture in the Neolithic Age, the oracle bones of the Shang Dynasty, the bronzes and jade unearthed from the Western Zhou ancient tombs and sites. And ceramics, coin seals and folk artifacts.
Nearby is Yuanmingyuan Garden, Summer Palace, Peking University, and Weiming Lake.
Map
Details
CN Name: 北京大学赛克勒考古与艺术博物馆
Website: http://amsm.pku.edu.cn/
EN Address: West gate of the Peking University, Haidian District
CN Address: 北京市海淀区颐和园路5号 邮政编码: 100871
Nearby Hotel Pick: Crowne Plaza Beijing Zhongguancun
Getting There: take subway line 4 to Yuanmingyuan Station. Bus No. 332, 718, 732, 808, 114, 320, 332zhi, 355zhi to West gate of Peking University;
More things to do by type
More things to do by location
More things to do by nearby Subway Station