Beijing Stone Carvings Art Museum
The Museum of Beijing Stone Inscription Art is located in the grounds of Five-Pagoda Temple, 200 meters north of Beijing Zoo. The Stone Inscription Museum, arranged on all four sides of the pagoda, is divided into six sections, namely: comprehensive stone inscription, tablets of merits and virtues, of epitaph, of calligraphy, of temples and guildhalls, and stone carvings.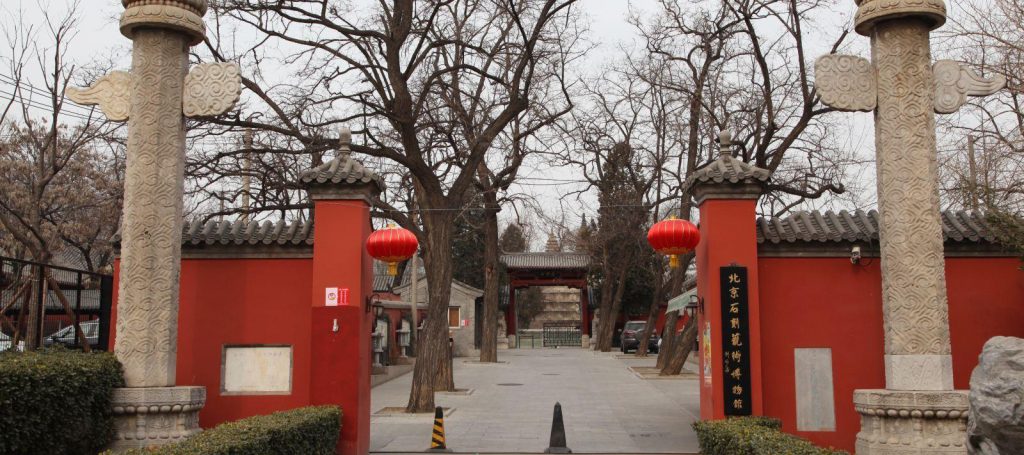 In the comprehensive stone inscription area, there are two huge carved tables that were made for emperors Qianlong and Shunzhi of the Qing Dynasty. The 12 tablets of merits and virtues applaud famous officials and nobility of the Ming and Qing dynasties for their good deeds and upright behavior.
In the epitaph section, there are 300 inscriptions on tombstones from the Tang to Qing dynasties that had been carved for imperial family members and high officials.
Nearby is the National Library of China, Lotus Lake, Beijing Aquarium, and Beijing Zoo.
Map
Details
CN Name: 北京石刻艺术博物馆
Website: http://www.bjstoneartmuseum.org.cn/
EN Address: 24 Five-Pagoda-Temple Village, Xizhimen, Haidian District;
CN Address: 北京市海淀区北下关五塔寺路五塔寺村24号 邮政编码: 100037
Nearby Hotel Pick: Vienna Hotel Shouti
Getting There: Line 4 Daxing Line (Anhe Bridge North direction) to the National Library Station (C southeast exit) walk about 600 meters. Bus No.s 320, 332, 904, 716 and 808 to the National Library bus stop;
Open Hours: 9:00-16:00
More things to do by type
More things to do by location
More things to do by nearby Subway Station