Beijing Aquarium
Located in the Beijing Zoo, Beijing Aquarium is currently the largest inland aquarium in the world. In the aquarium, you can see a variety of marine animals of various shapes, as well as wonderful animal performances such as dolphins and sea lions. It is a good place to learn marine knowledge with children.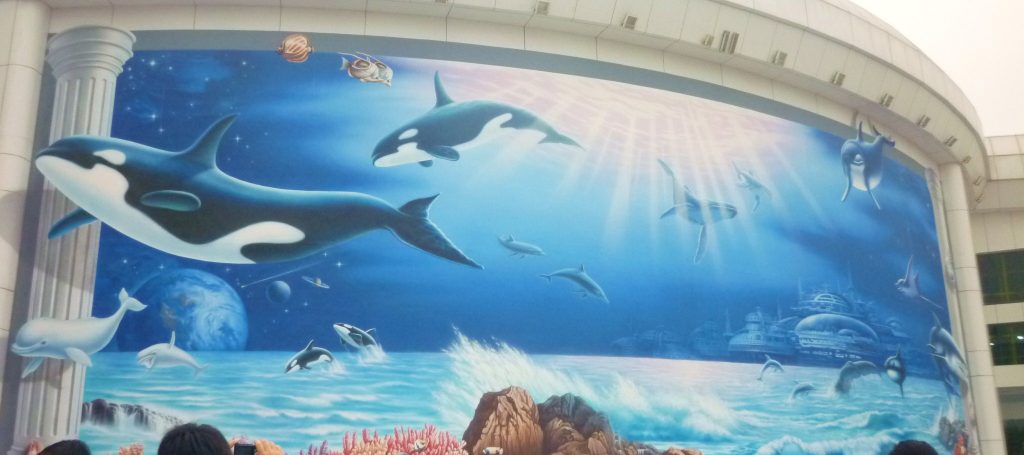 The Beijing Aquarium boasts a unique and spectacular building covering a floor space of about 120,000 square meters and 80,000 square meters of landscaped garden. The Beijing Aquarium is one of the world's largest inland aquariums.
The Aquarium is a huge conch-shaped building with two floors, divided into the rainforest wonders, the style beach, the bailing town, the National Treasure China Pavilion, the underwater tour, the Whalefish Bay, and the Ocean Theater. After entering the aquarium, follow the directions to tour one by one. It takes about 3 hours to play the whole museum.
Rainforest Wonders: The entrance to the rich tropical atmosphere is on the south side. After entering from the south, it is the rain forest wonder area. The rain forest wonder area is the epitome of an artificially constructed Amazon jungle. Walking between the winding roads, there are trees, rockeries, waterfalls, etc. on both sides, you can feel the rich tropical scenery, which displays a variety of exotic fish, African princes, red dragons and other tropical fish species.
The beach: After touching the turtles and starfish through the rainforest area, you will come to the beach area. There is a simulated coast of 48 meters. You can listen to the sound of the tide and watch the marine animals in various shallow water areas. There is also a touch pool that can touch a variety of mollusks such as starfish and anemones, which is very interesting.
Bailing Town: featuring white whales.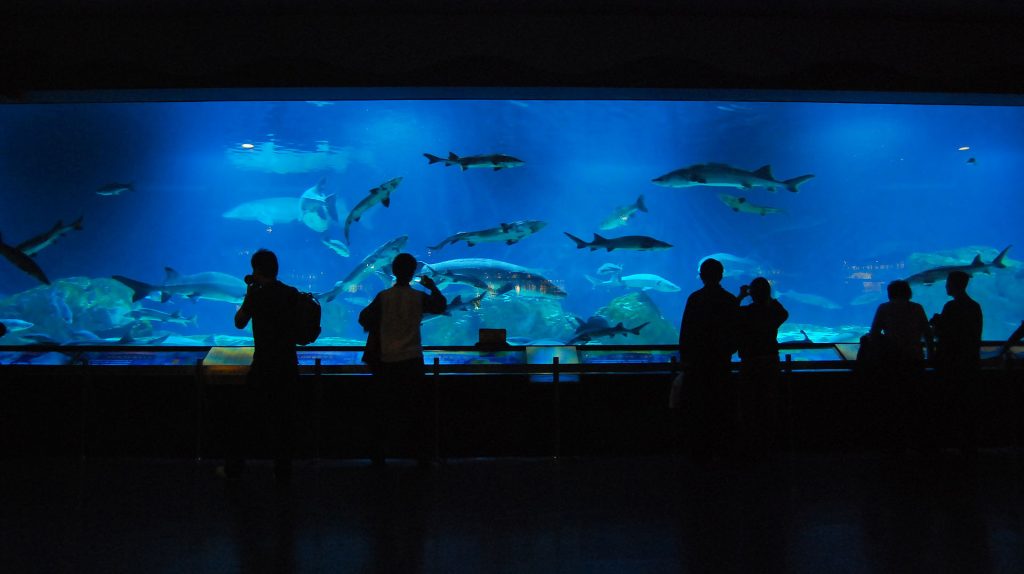 Modern painting techniques have been used to combine real space with virtual scenes. By means of scientific and rational distribution and arrangement, a wonderful and dreamlike "Sea World" has been created for all tourists.
The Beijing Aquarium is characterized by a colorful fish display, wonderful performances of marine animals and a wide range of popular science activities, which introduces knowledge about marine organisms and tells stories of the sea to all domestic and foreign guests.
Map
Details
CN Name: 北京海洋馆
Website: http://www.bj-sea.com/
EN Address: 18B, Gaoliangqiao Byway, Haidian District, Beijing
CN Address: 北京市海淀区北下关
Nearby Hotel Pick: Xiyuan Hotel
Getting There: Take the subway line 4 and get off at the zoo station. Nearby bus stops: Zhongyuan Hotel Station, Cixian Temple Bridge Station, Beijing Jiaotong University Station, etc.
Open Hours: Summer (April 1st – October 31st) 9:00-17:30; Winter (November 1st – March 31st) 10:00-16:30
More things to do by type
More things to do by location
More things to do by nearby Subway Station