Simatai Great Wall
The Simatai Great Wall is located in Gubeikou Town to the north-east of Miyun, Beijing. This section of the wall is exquisite in its details with the original features of the Ming Dynasty well preserved. The Simatai Great Wall came into being under the famous general QI Jiguang's supervision during the Wanli period.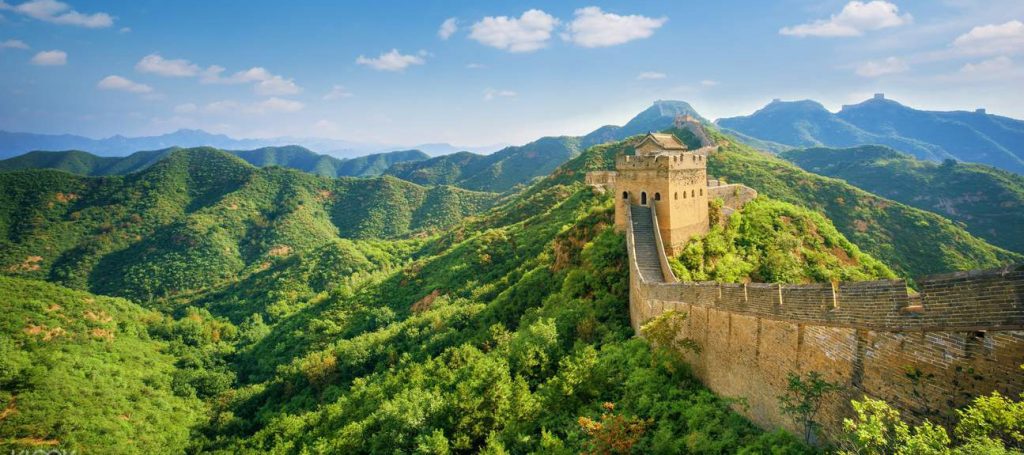 The Simatai Great Wall is separated into eastern and western parts by a valley with a rainbow-like chain bridge over it. The hills in the west are sloping gently and here 20 watchtowers remain.
The unicorn (Jade Kylin) embossment on the General Tower is an intriguing feature. The eastern part of Great Wall, with 15 watchtowers densely covering the peaks, is a thousand meters high and looks even more fantastic. On the Fairy Tower, there are white marble arches carved with lotuses.
The Heaven Bridge, followings the Fairy Tower, is shorter than 100 meters and narrower than 1 brick and there are cliffs along both sides.
On the very peak, connected with the Heaven Bridge, is the Capital-Watching Tower, known as "the Upmost Cultural Peak of Beijing", with a height of 986 meters above sea level. If the visitor walks up and enters the tower, they may enjoy grand views of the nearby mountain, the city of Beijing in the distance, and surrounding landscape for as far as the eye can see.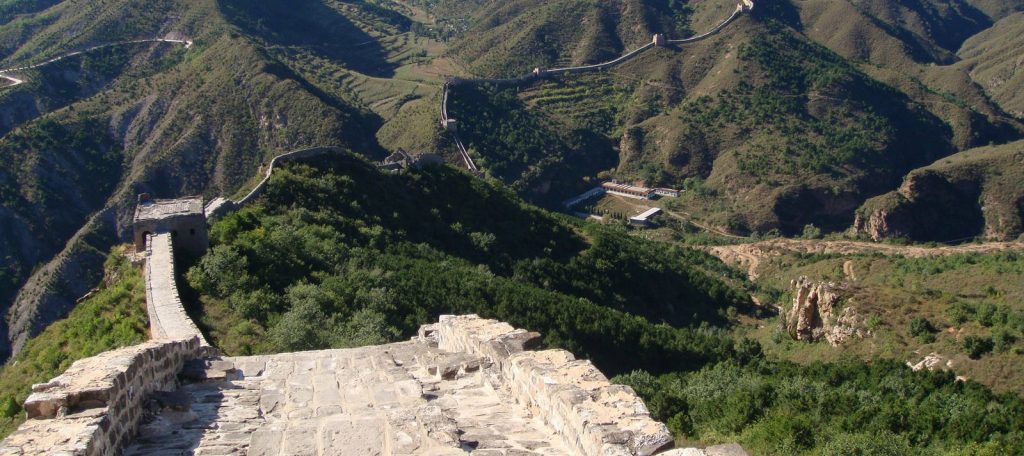 Deep in the valley, there are two springs called Mandarin Duck Springs. These two springs join into one lake being Mandarin Duck Lake. You can take a boat ride on the lake and enjoy the wall from a different viewpoint.
This is the only section of wall that opens for night tours and on this section traffic is controlled. Tickets must be reserved in advance costing 40RMB, or if purchased in combination with entry to Gubei Water Town (Gubeishuizhen – 古北水镇) it's 170RMB. Extra costs can include 10RMB for the shuttle and extra for cable car up/down if you choose that way. There are also several places to stay overnight in Gubei Water Town and some offer discounted or free town entry with an overnight stay.
Simatai And Gubei Water Town Map

Details
CN Name: 司马台长城
Website: http://www.smtgreatwall.com/
EN Address: Beijing Miyun County ancient north Kouzhen Sima village
CN Address: 北京市密云县古北口镇司马台村北
Nearby Hotel Pick: Beijing Gubei Water Town Changcheng Inn
Getting There: 1. Take the tourist bus bound for Gubei Water Town from Dongzhimen Outer Bus Station ( 东直门外车场)at 9:00, 12:00, or 15:30, and14:00 (Sat). Cost is 49 RMB.
2. Take Subway Line 2 or Line 13 to Dongzhimen Station. From the Dongzhimen Transit Hub (东直门交通枢纽) take bus 980 or 980 Express to Miyun Bus Station (密云西大桥站) and then transfer to bus Mi 37, Mi 50, or Mi 51 to Simatai Village (司马台村). Then walk for about ten minutes to the entrance.
Open Hours: 8:00–18:00
More things to do by type
More things to do by location
More things to do by nearby Subway Station