Taikoo Li Sanlitun South 三里屯太古里
Formerly known as Sanlitun Village, Taikoo Li Sanlitun is a super-modern area featuring a south section (The Piazza) and north section (The Deck).
Taikoo Li Sanlitun South
It is a diversified large-scale shopping mall, providing excellent shopping experience with more than 200 stores covering fashion, accessories, beauty, art, and entertainment. You will have a totally different shopping experience here. All these stores scattered in the colorful, modern and traditional Beijing hutong, which will definitely give you a totally different shopping experience.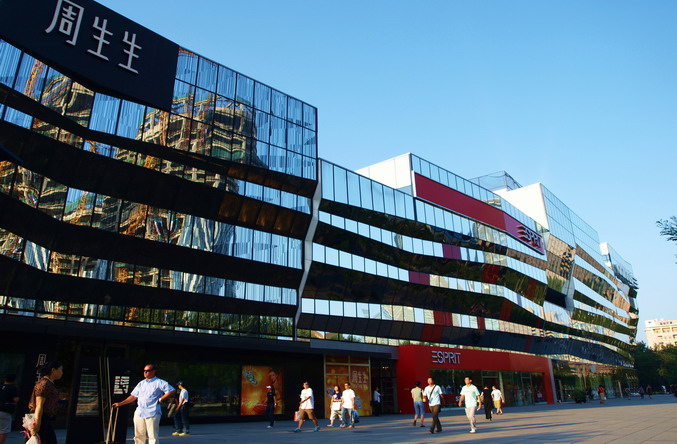 Inspired by the Beijing hutong culture, the shops in the South district are all connected with each other by colorful trails. Every time you find a new shortcut, you will be lead to a new stylish shop. Here there's no set route or pre-determined path for you to take, but then that's kind of the point.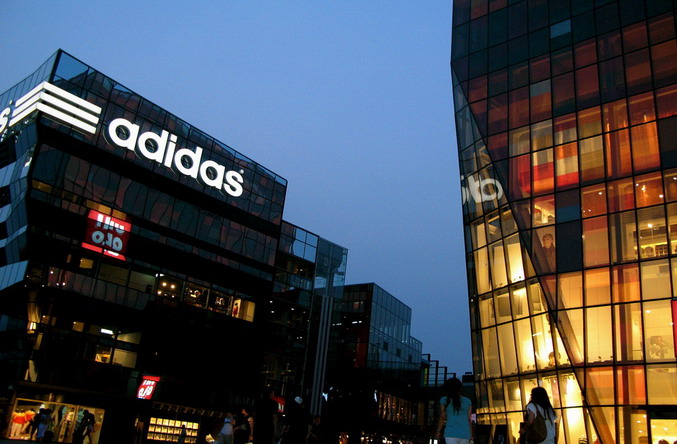 Walking into from the main intersection, you will first see some fashion flagship stores. Major stores here include Uniqlo, adidas, H&M, Apple Store.

Other stores include Sundan for appliances and such, BHG for grocery needs, Under Armour, NBA store, Puma, Fila, Aape, SASA for beauty products, G Star, Pandora and Swarovski for jewellery, izzue, Abercrombie & Fitch, Hollister,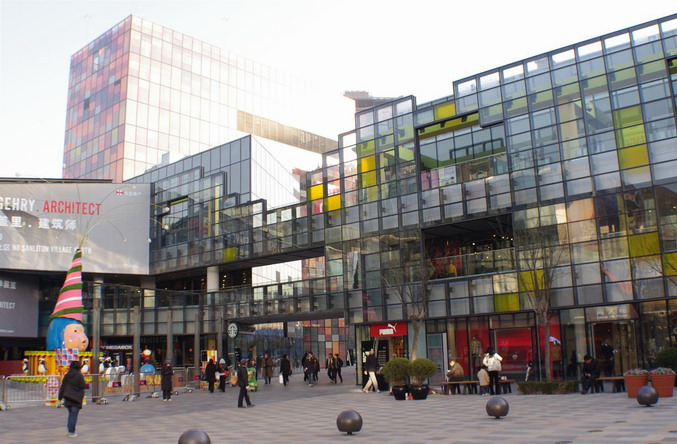 For entertainment check out the IMAX Mega Box Cinema or find a new read at Page One Bookstore.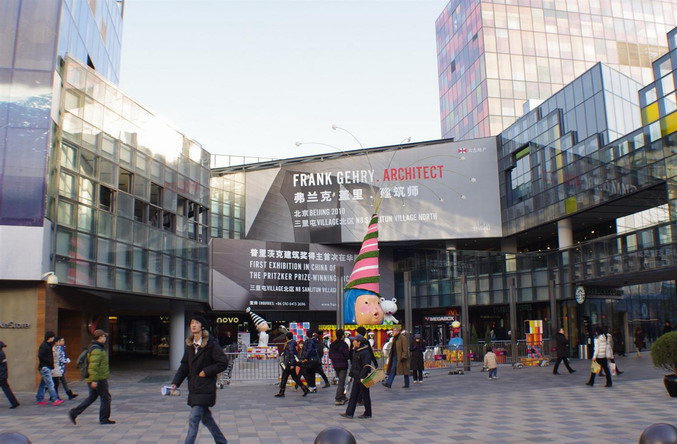 For dining there is Du Hsiao Yueh for noodles and braised pork trotters, McDonalds for that burger fix, and Saboten for easy Japanese. Level 3 features several eateries including From Farm for Japanese "wild dining", Gertz Danish Bakery, Blue Frog for classy American, Home Thai, MustGuette fresh burgers, Tairyo Teppanyaki, Cafe Flo, and Xi He San Li for classy Chinese.
For coffee, there is Solist on level one, Costa Coffee on the ground floor, and the Beast Cafe on the second floor.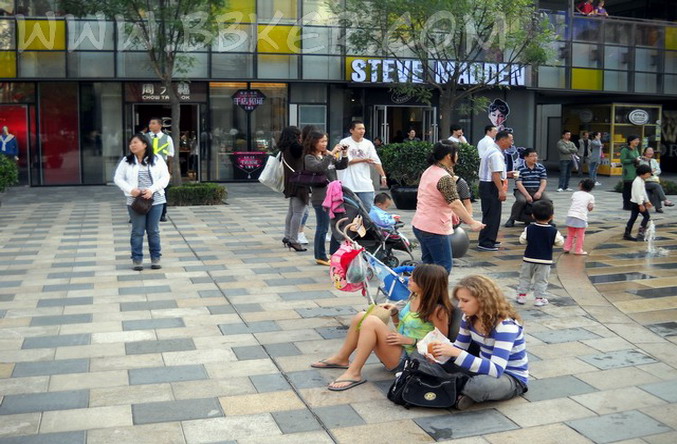 Whether you're simply recharging the batteries between stores, taking the family out, or eating with old friends, we aim to offer a selection for any taste or occasion, within a modern and vibrant environment.
See here for more about The North District Of Sanlitun Village. The top picks for nearby hotels are the Opposite House, CHAO Sanlitun and the Intercontinental Sanlitun.
What can you get there:  jewelry,  cosmetics, household goods, fashion clothes, watches,  office supplies,  electronic goods and much more.
Av Spend:  about 518 RMB per person
Nearby Hotel Pick: Intercontinental Sanlitun or the Opposite House
Chinese Name: 三里屯太古里
How to get there:  Metro Line 10, Tuanjiehu Station
Address:  Num 19, Sanlitun North Road, Chaoyang District. 地址: 三里屯太古里 – 朝阳区三里屯北路19号
Map
More things to do by type
More things to do by location
More things to do by nearby Subway Station