Yansha Outlets Shopping Center
Looking to buy from more than 600 international big-name brands with quite a low price in one place, then you should come to Yansha Outlets Shopping Center, where you can easily find an Armani coat with 70% discount off.
Yansha Outlets is composed of 3 buildings denoted A,B, and C. Possessing total construction area of 100000 square meters, providing you a relaxed shopping environment and a casual fresh atmosphere. Building A mainly sells Europe Boutique, Business Stuff, Children Stuff, Watches, and Clocks; Building B mainly sells Shoes, leather goods, and sports goods; you can find international top-level brands and various restaurants in C.
There are currently nearly 600 international top-level brands there, including HugoBoss, Ermenegildo Zegna, MAXMARA, Dunhill, KENZO, ST.JOHN, CANALI, Swarovski, GANT, Timberland, etc. The shop of Hugo Boss is the biggest in Asia, which area reaches 500 square meters, possessing the most comprehensive categories. There are nearly 100 direct stores, including Nike, Adidas, Kappa, The Northface, Ecco, Gabor and 24 Hour.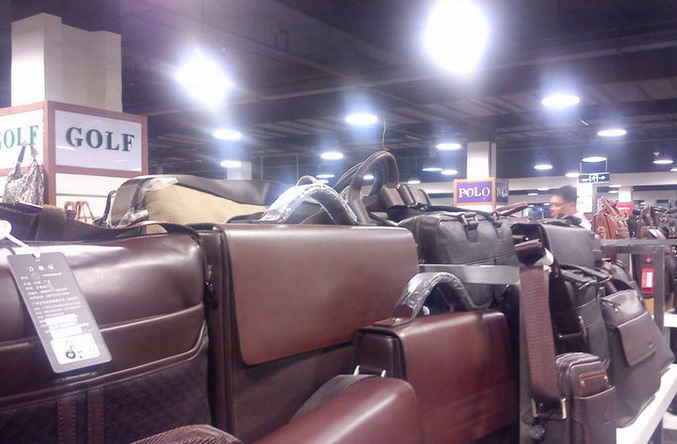 Besides, you can get the services such as Foreign currency exchange, Gift Packaging, and Tailoring, Leather production, repair, maintenance in the customer service desk on floor one of each building.
Happy Valley, the mega-theme park by OCT, is located opposite the mall. The pick of the nearby hotels is Jinjiang Inn Beijing Happy Valley.
What can you get there:  Big-name discount goods.
Av Spend:  about 557 RMB per person.
Website:  www.yanshaoutlet.com.cn
Nearby Hotel Pick: Jinjiang Inn Beijing Happy Valley
Chinese Name: 燕莎奥特莱斯购物中心(北京店)
How to get there:  Take subway line 7 to Nanlouzizhuang Station, from there it is a 15 RMB taxi ride.
Open: 10 am to 10 pm
Address:  No. 9. Dongsihuan South Road, Chaoyang District. 地址:朝阳区东四环南路9号
Map Location featuring hotels near Yansha Outlets and Happy Valley
More things to do by type
More things to do by location
More things to do by nearby Subway Station