Beihai Park
Beihai Park is located on the northwest side of the Forbidden City, presenting traditional Chinese architectural tenets and techniques, it is a classical Chinese garden and a valuable cultural heritage. It covers 682,000 square meters featuring temples, a large lake, and isles. Once an imperial garden it is now open to all and a must see alongside a visit to the nearby Palace Museum.
Come to Beihai Park, you can watch the beautiful buildings left by the dynasty in the past; you can also sit down by the lake, talk to the old people around you, listen to them telling the history of the royal city of Beijing.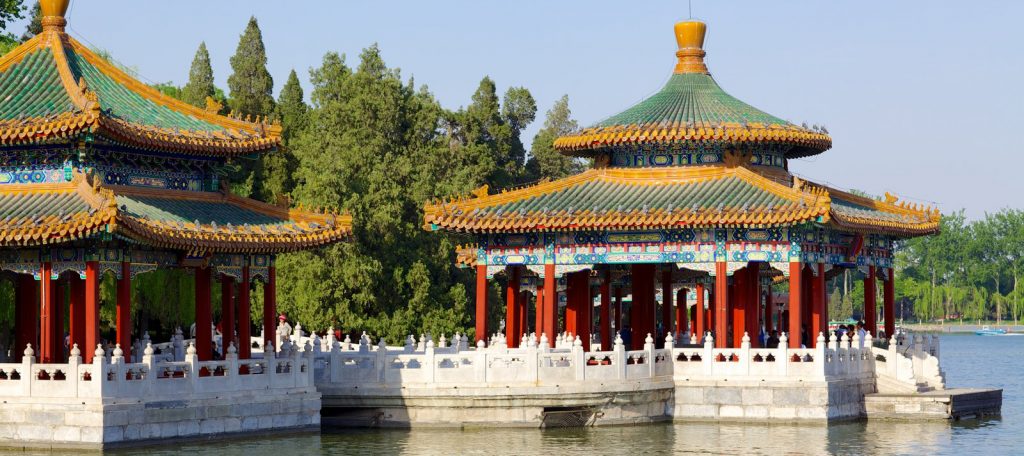 Located in the northwest corner of the park, you'll find a series of unique traditional buildings such as Five Dragons Pavillion, Wanlo Tower, Tianwang Hall, Glazed Pavillion, and the impressive Nine Dragons Screen. Near the Iron Screen is where you can take a boat to the centre island, Jade Isle.
On Jade Isle, you won't miss the impressive White Pagoda, or White Dagoba, which dominates the skyline of the park. There is also a number of halls here and the Yong'an Temple.
On the northeast side, you'll find Chunyulin Hall, the First Silk Worm Alter, and Haopu Valley.
At the southern end is Round City and Chengguang Hall which features a must see jade covered statue of Buddha that originated from Burma.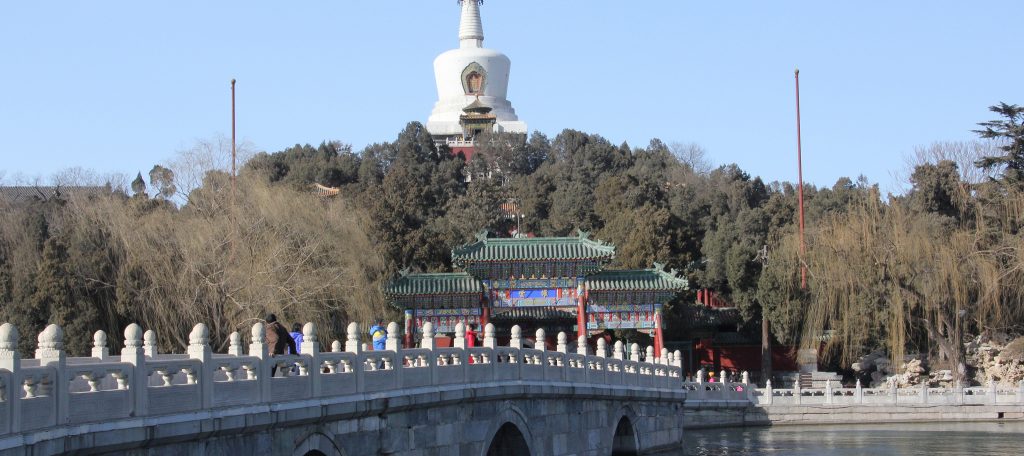 At entry its recommended to buy a through ticket which costs – Apr to Oct:20 RMB and Nov to Mar: 15 RMB and covers the entrance to everything. You can easily spend 2 hours here. You can find more about Beihai Park and a map here.
Map
Details
CN Name: 北海公园
Website: http://www.beihaipark.com.cn
EN Address: No.1,Wenjin Street, Beijing, China
CN Address: 北京市西城区文津街1号 邮政编码: 100034
Nearby Hotel Pick: Shichahai Sandalwood Boutique Hotel Beijing
Getting There: Take Subway Line 6 and get off at Beihai North Station. Bus: 5,101, 103, 107,109, 111, 701,814, 823,846
Open Hours: High season (Apr 1st – Oct 31st) 6:30-21:00; off-season (Nov 1st – Mar 31st) 6:30-20:00.
More things to do by type
More things to do by location
More things to do by nearby Subway Station