Monument to the People's Heroes
The Monument to the People's Heroes is located in the center of Tiananmen Square in Beijing. It is built to commemorate the people's heroes who died in the People's Liberation War and the People's Revolution. It is one of the famous buildings on Tiananmen Square and one of the symbolic buildings of the Republic. It attracts a large number of people every day. Visitors came to pay tribute to the memorial.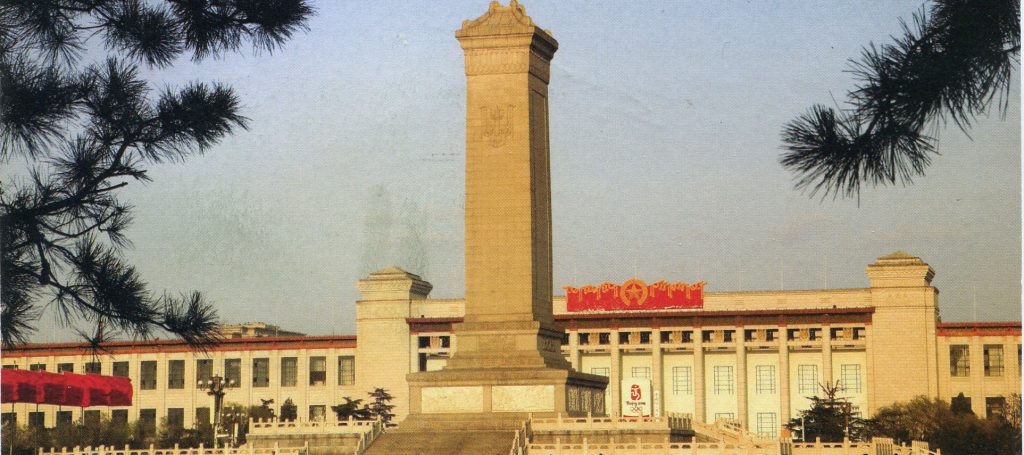 The Monument to the People's Heroes is made of granite and white marble, nearly 40 meters high and very spectacular. It is divided into three parts: the inscription body, the pedestal and the sacred seat.
On the front of the monument, there are eight characters of "The People's Heroes are immortal" and there are inscriptions on the back.
The pedestal is divided into two layers, the lower seat is a sea otter shape, and the upper seat is square. In the middle, two layers of the size are engraved with garlands of peony, lotus, chrysanthemum, cocoon, and eight large white marble reliefs, respectively, "Humen selling smoke", "Jintian uprising", "Wuchang uprising", The theme of the "May 4th Movement", "Wuyi Movement", "Nanchang Uprising", "Anti-Japanese Guerrilla War" and "Victory Crossing the Yangtze River" reflects the various processes of the revolution of the people of the motherland.
There are many attractions here including the Great Hall of the People, Tian'anmen Square, National Museum of China, Mausoleum of Mao Zedong, Palace Museum, Qianmen and much more.
Map
Details
CN Name: 人民英雄纪念碑
EN Address: The center of Beijing Tian'anmen Square.
CN Address: 北京市东城区 Tiananmen Square
Nearby Hotel Pick: Grand Mercure Beijing Central
Getting There: Take Metro Line 2 to Qianmen Station or take the bus to Tiananmen Square West Station and walk.
More things to do by type
More things to do by location
More things to do by nearby Subway Station