The Great Hall of the People
Located on the west side of Tiananmen Square, the Great Hall of the People is the venue for the National People's Congress and many national political and diplomatic events. It is one of the symbolic buildings of the Republic. The building is in the shape of a "mountain", with doors opening on all sides and a national emblem in the center. Around the building, there are more than one hundred tall circular columns that are tall and magnificent.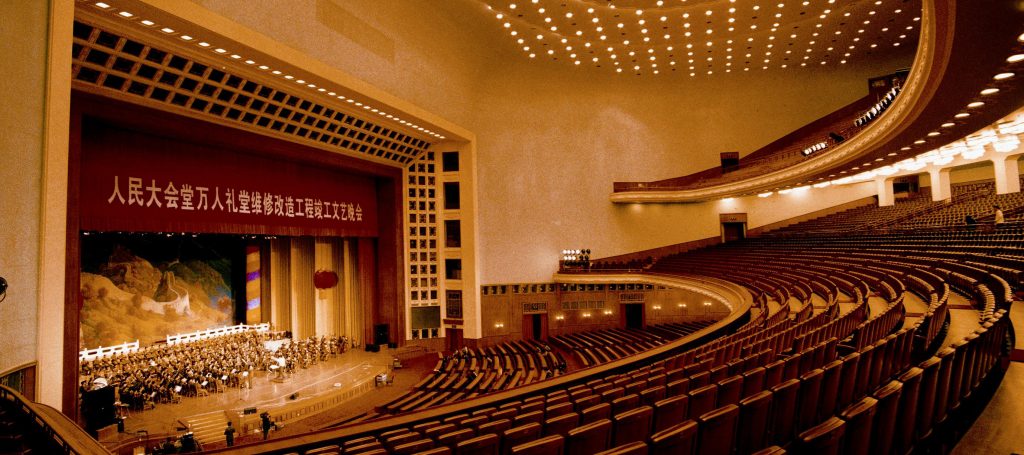 After purchasing tickets into the Great Hall of the People, you can visit the open halls, where there are common people's congresses on television, and foreign guests' meeting places.
The Auditorium, with simultaneous interpretation equipment for each of its 9,700 seats, is located in the west; the Banquet Hall is in the north; and the offices of the Standing Committee of the National People's Congress are placed in the south.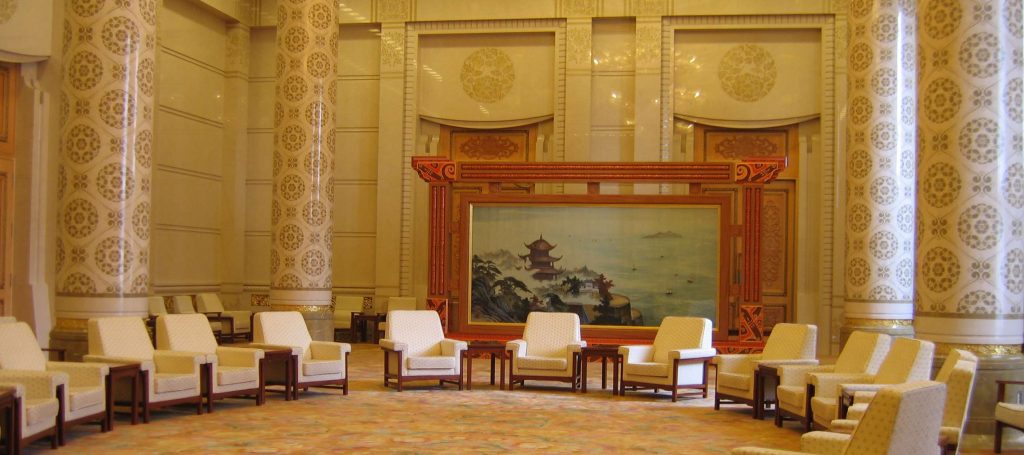 Entry ticket is 30 RMB and opening hours depend on meeting schedules.
Map
Details
CN Name: 人民大会堂
EN Address: West Chang'an Street
CN Address: 北京市西城区人大会堂西路 邮政编码: 100031
Nearby Hotel Pick: Grand Mercure Beijing Central
Getting There: Take Metro Line 1 to Tiananmen West Station or Line 2 to Qianmen Station. Transportation: Bus: No. 1, 2, 4, 5, 7, 9, 10, 20, 22, 37, 52, 44, 48, 53, 59, 54, 110, 120, 337, 特1, 特2, 特4, 特7, 703, 728, 726, 729, 803, 808, and 821.

Subway: Line 1 – arrive at Tian'anmen West; and Line 2, arrive at Qianmen.

Open Hours: April 1st – November 30th 8:00-16:00, December 1st – March 31st 9:00-14:00
More things to do by type
More things to do by location
More things to do by nearby Subway Station