The Essential Guide to Qianmen Street
A famous part of Beijing which dates back to the Ming and Qing Dynasties, at that time it became a popular commercial street with stores for grain, meat, fish, jewelry, workshops, and artisans.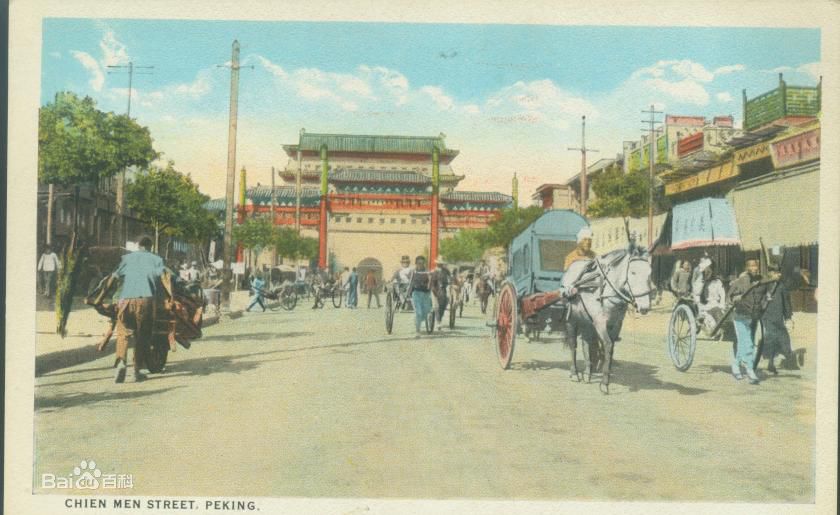 The street stretches for 845m from Zhenyang Gate to Zhushikou in the south. Entry begins in the north with a beautiful traditional Chinese Gate or as some name it, Qianmen Archway.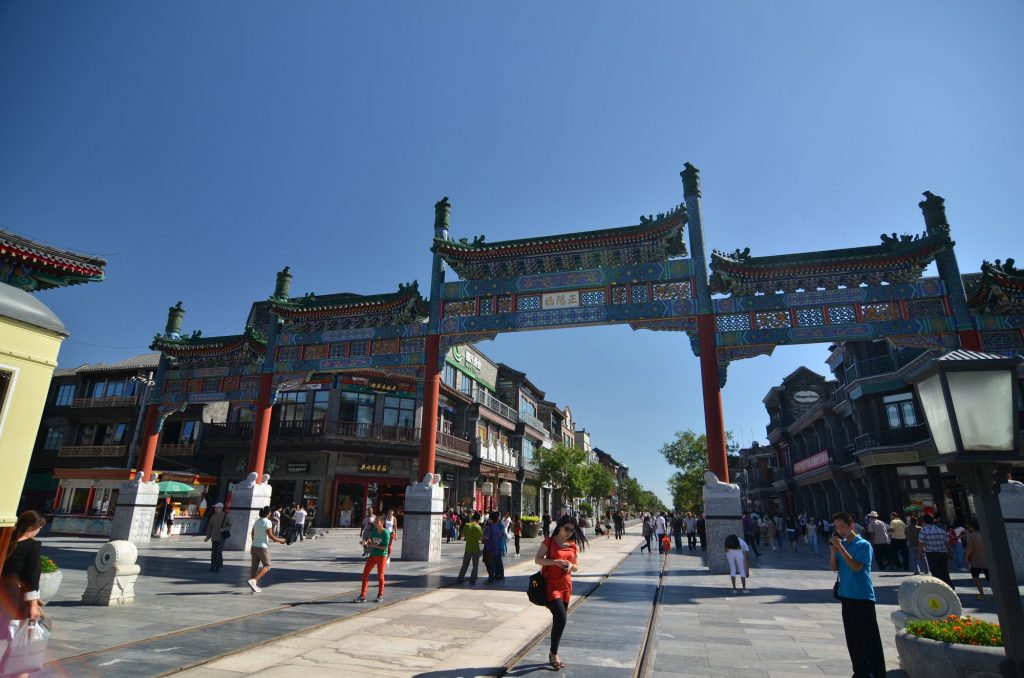 Today, you'll find a mix of traditional architecture and famous old shops intertwined with modern brands as Qianmen continues its role as a popular commercial destination. The northern section is the most popular.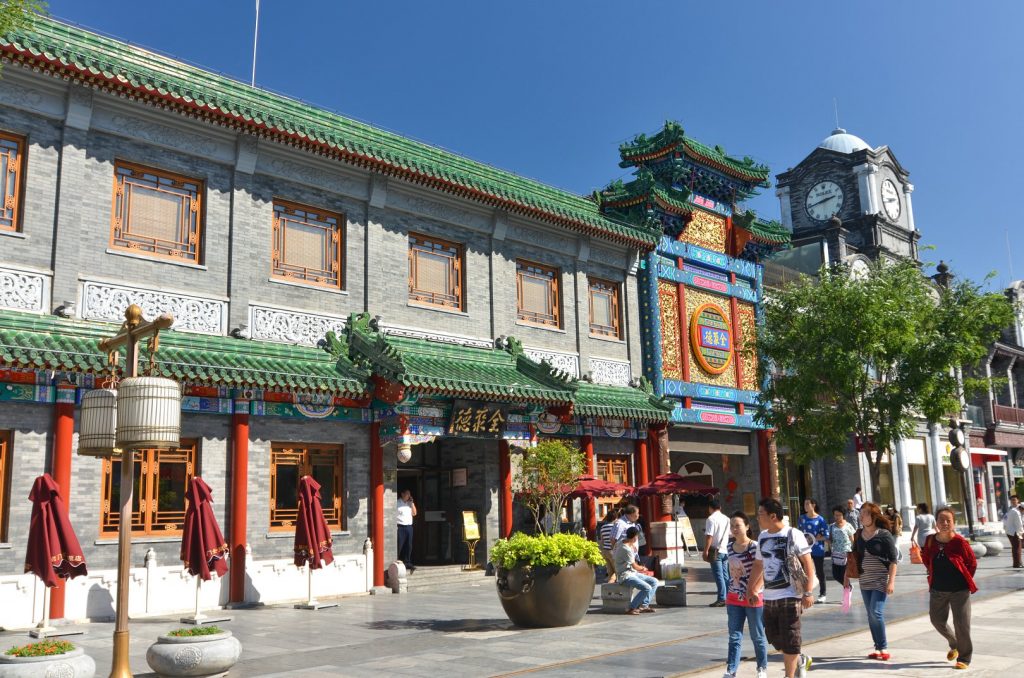 Along here you can find many western brands inc. Starbucks, McDonald's, H & M, ZARA, Sephora, New Balance, and more.
There are even more modern Chinese brands represented here but perhaps the most interesting is the famous traditional shops that are still operating along the street. Famous traditional brands are
1, Quanjude Roast Duck Restaurant 全聚德烤鸭店
2, Duyichu wheat cakes 都一处烧麦馆
3, Yue Sheng Zhai sauce shop 月盛斋酱肉店
4, China Bookstore 中国书店
5, Yitiaolong lamb restaurant 一条龙羊肉馆
6. Zhang Yiyuan Tea House 张一元茶庄
7, Qinglin Spring Tea 庆林春茶庄
8, Changchun pharmacy 长春堂药店
9. Dabei Photo Gallery 大北照相馆
10. Guanghe Theatre  广和剧场
Dashilan Commercial Street, another ancient traditional commercial area also comes off Qianmen Street. Zhubaoshi Street and Xianyukou Street (lots of snack stalls) are worth a look too. Actually, you could spend some time here roaming the different Hutongs, the famous ones are very touristy of course but others very much reflect local life.
At night, you'll find the street alit with color. A modern version of the classic trams of old can take you for a ride down the length of the street. You can buy tram tickets near the entry archway or at the southern end near Zhushikou street.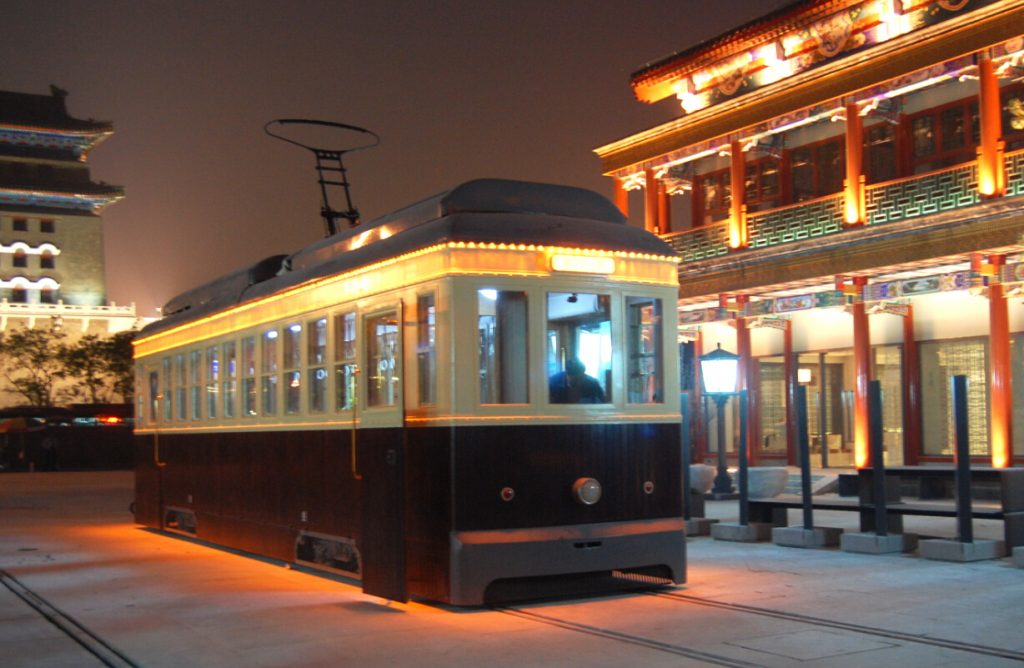 The top pick of hotels in the nearby area is the five-star Emperor Beijing Qianmen which is on Xianyukou Street. The four-star Beijing Palace Hotel has a beautiful traditional feel to it and is located on Buxiangzi Hutong just off Qianmen. The three-star Beijing Hyde Courtyard Hotel has a beautiful traditional Chinese feel to it also, located on Shija Hutong just minutes walk from Qianmen.
Getting There: Via subway is easy, either take Line 2 to Qianmen Station (Exit B or C) or take Line 7 to Zhushikou Station (Exit A or C).
Open Hours: 24 hr, you can walk the street anytime – most shops are open from 10 am to 10 pm.
Ticket: no ticket, free entry
Chinese Name: 前门大街 (Qianmen Street)
Map
More things to do by type
More things to do by location
More things to do by nearby Subway Station