The Place Shopping Mall
The Place shopping mall in Chaoyang district is one of the larger malls in the city and one of the more popular destinations for leisure, dining, and mid-level shopping.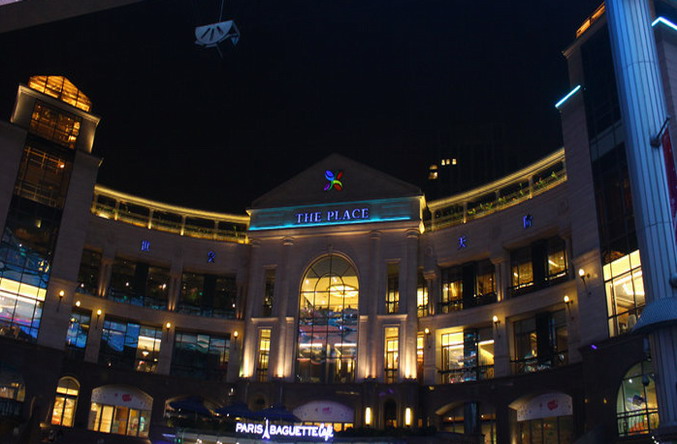 This trendy lifestyle shopping mall has a walkway boulevard with Asia's largest sky-screen overhead, which is an iconic and unique creation in Beijing — aiming to create a pleasurable and fashionable environment. Every Time you look up, you will see an amazing world!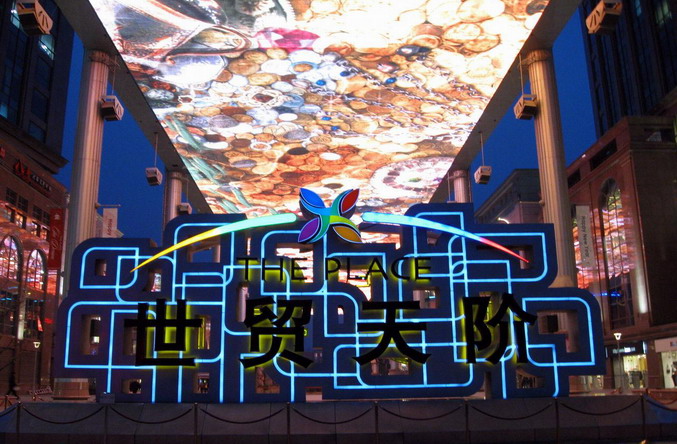 The Place collaborates shopping, dining, leisure, recreation, cultural and special events, all under one roof. It provides customers with a pleasurable and unique shopping experience that gives a smart balance to the functional and fashionable modern lifestyle. In here, you can totally forget existing of the time and space, enjoy your active, healthy and joyful lifestyle.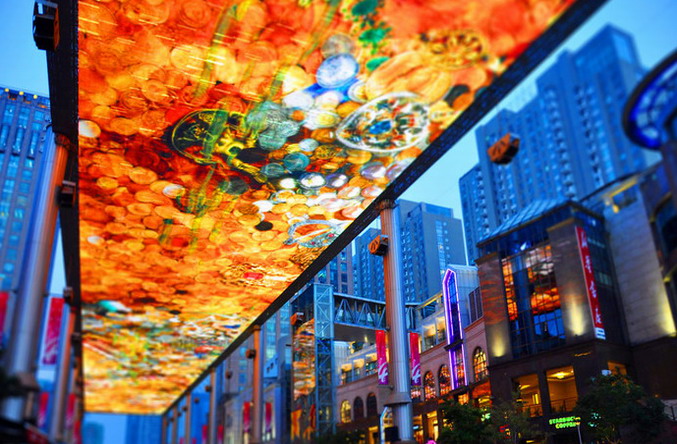 The  Place has a unique collection of fashionable brands around the world: the first flagship store of ZARA in Beijing; Italian fashionable sport brand Robe Di Kappa; a leading global athletic American brand New Balance; popular, fun and bright colored Paul Frank creates smiles through its most recognized character Julius. Other big names include H&M, UNIQLO,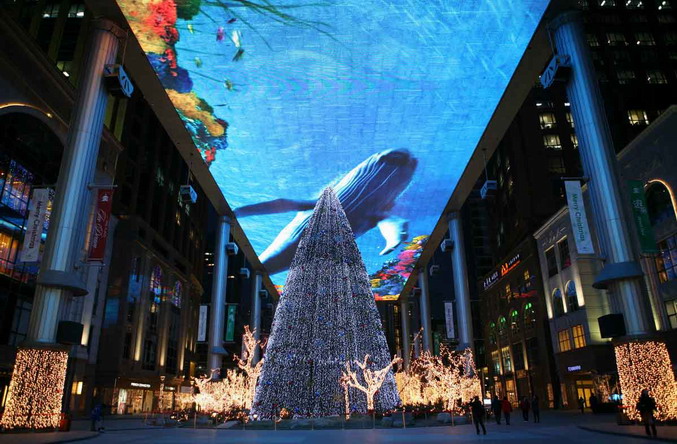 The restaurants are pretty good also: Golden Jaguar International Cuisine Collection-the largest International buffet restaurant Chain in China; new concept Fei Teng Yu Xiang Sichuan restaurant; the leading luggage manufacturers RIMOWA; CJW (Cigar Jazz and Wine) offering a high-quality dining and nightlife experience, is one of the top 30 high-end restaurants and lounges in the world. You'll also find Starbucks and Costa Coffee here.
For people who love beauty, there are some good stores to visit: California Fitness pioneers the healthy gym concept and keep on helping people to live better; a professional makeup brand M.A.C launched its first franchised shop here. For children, there is also the first international kid club YouYouTown.
The pick of the nearby hotels is Grand Millennium Beijing or the Shangri-La Kerry Hotel.
What can you get there:  jewelry,  fashion clothes,  watches,  spa,  electronic goods and much more.
Av Spend:  about 500 RMB per person.
Open: 10 am to 10 pm
Nearby Hotel Pick: Shangri-La Kerry Hotel
Chinese Name: 世贸天阶
How to get there:  About 800 meters away from Metro Line 1, YongAnLi Station or the same from Jintaixizhao Station on Line 10
Address:  No. 9, Guanghua Road, Chaoyang District. 地址:世贸天阶 – 朝阳区光华路9号
Map
More things to do by type
More things to do by location
More things to do by nearby Subway Station